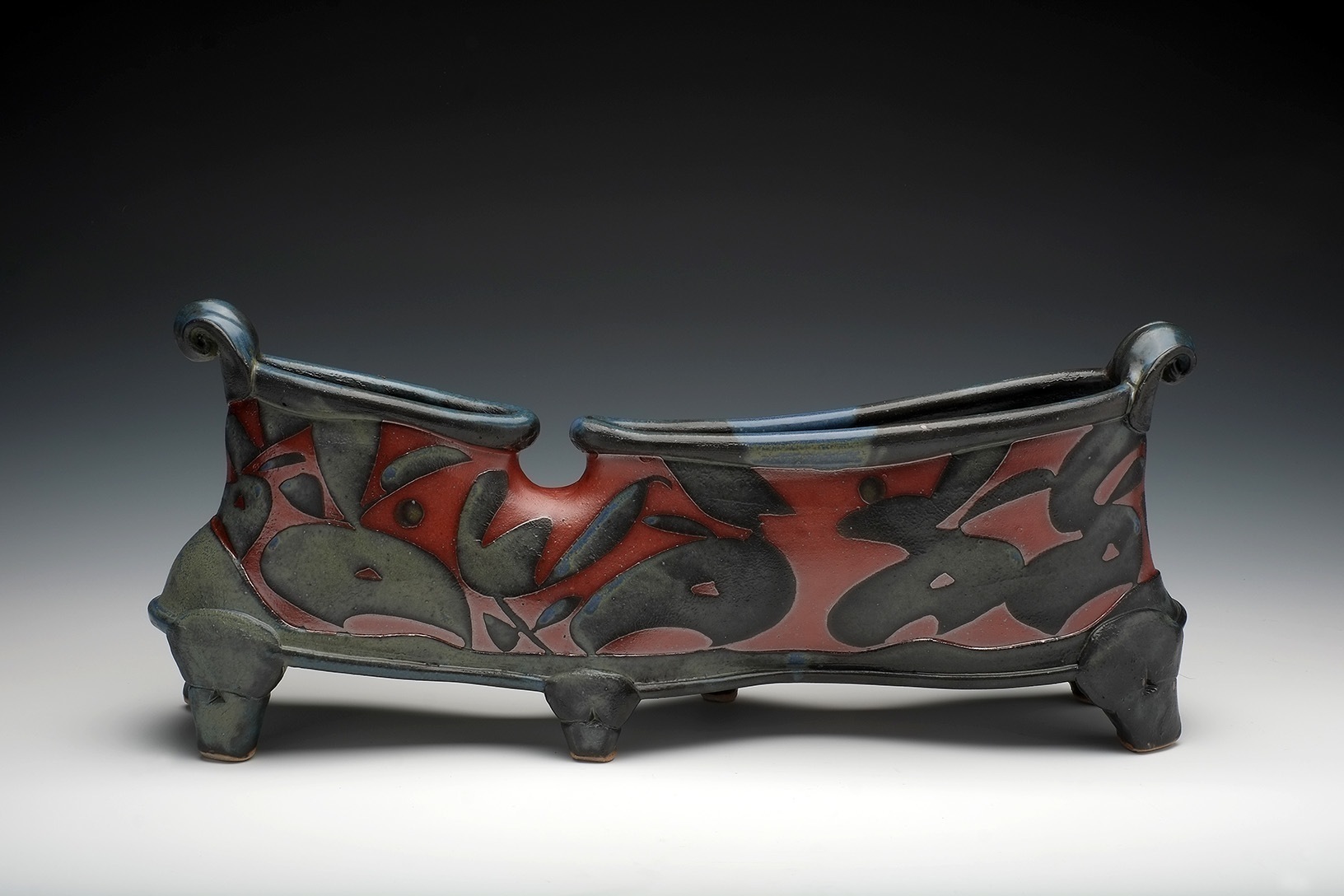 A Collaborative Workshop
Led by Nick Joerling and Liz Zlot Summerfield
Utilitarian pots have an intimate place in daily life. They live in close proximity to our bodies. Creating those pots involves care, imagination and skill. What's astounding is the endless variety and individuality that occurs within the boundaries of making pots for use.
This workshop provides an opportunity to learn new techniques in hand building and wheel throwing. Beginning with round pots thrown on the wheel, Nick will push, cut, coax and stretch those forms. Liz will demystify working with soft clay slabs through deconstruction methods and the use of paper patterns. Both will speak the common language of utility, scale, and intention.
Participants will be introduced to a variety of handles, lids, spouts, and feet. Assignments will provoke a thorough cross over between hand and wheel work. Nick will discuss decorating, glazing and firing at high temperature. Liz will discuss and demonstrate surface treatments using terra sigillata and underglazes at low temperature. Each will provide a supplemental handout with recipes and resources.
Slides and demonstrations will form the backdrop for lively conversation ranging from making a living to personalizing one's work. Students are encouraged to come with specific questions, sketches and images (not only of pots) that they are drawn to. Process is paramount, humor emphasized, taking chances encouraged.
Cost & Registration
Total Cost: $605.00
Workshop Fee - $575.00
Non-refundable processing fee - $30.00
Firing not included (bisque fire available post workshop for an additional small fee)
Due to limited space and equipment, we are asking that participants choose a method of construction that most suites their previous experience with clay. All participants will be encouraged to combine both wheel throwing and handbuilding techniques throughout the workshop.
If you have any questions about this workshop, contact us below.